In 2022, for the first time since 2000, enrollment in generic baccalaureate programs declined slightly compared to the previous year. When comparing the schools that reported in both 2021 and 2022, enrollments decreased by 3,518 students (1.4%), contrasting with the 2.8% increase between 2020 and 2021.
From 2021 to 2022, enrollments decreased in public colleges and private/religious colleges (Figure 1). Private/secular schools and colleges did not see any decline in enrollment. Non-profit institutions had a decline of 7,255 students (3.3%) while for-profit schools had an increase of 3,737 students (10.4%). The North Atlantic, Midwest, and South all experienced a decline in generic baccalaureate enrollment (Figure 2). The greatest declines were seen in the Midwest and North Atlantic regions of the US.
This decline in generic baccalaureate nursing enrollment is consistent with the overall national trends of higher education in the United States. Nationally, undergraduate enrollment fell 0.6% from Fall 2021 to Fall 2022.1 According to the National Student Clearinghouse, from 2019 to 2022, undergraduate enrollment dropped 8% nationwide, even with students returning to the classroom post-COVID.2 Recently, NCSBN reported that approximately one-fifth of RNs nationally are projected to leave the workforce by 2027 due to stress, burnout, and retirement.3 The disruptions experienced by prelicensure nursing programs due to the COVID-19 pandemic raises concerns about the ability to maintain an adequate supply of nurses to meet the demand in the healthcare system.
Figure 1. Generic Baccalaureate Enrollment Difference between Fall 2021 and Fall 2022, by School Control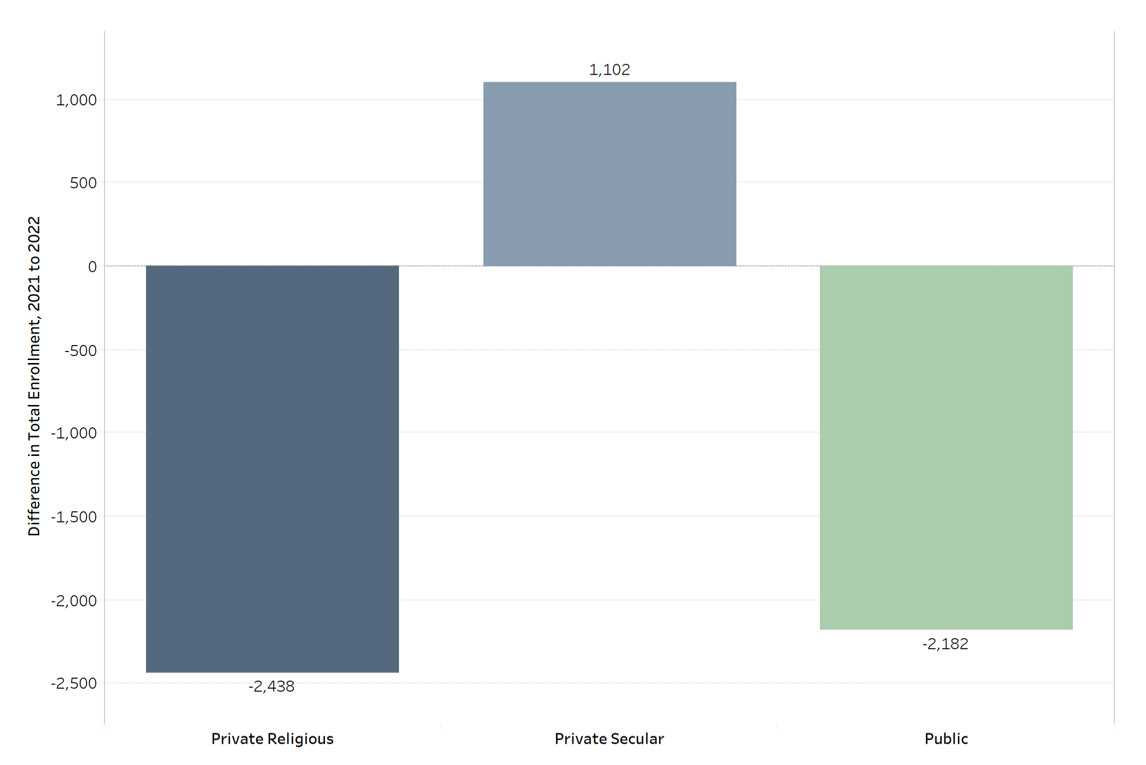 Figure 2. Generic Baccalaureate Enrollment Difference between Fall 2021 and Fall 2022, by Region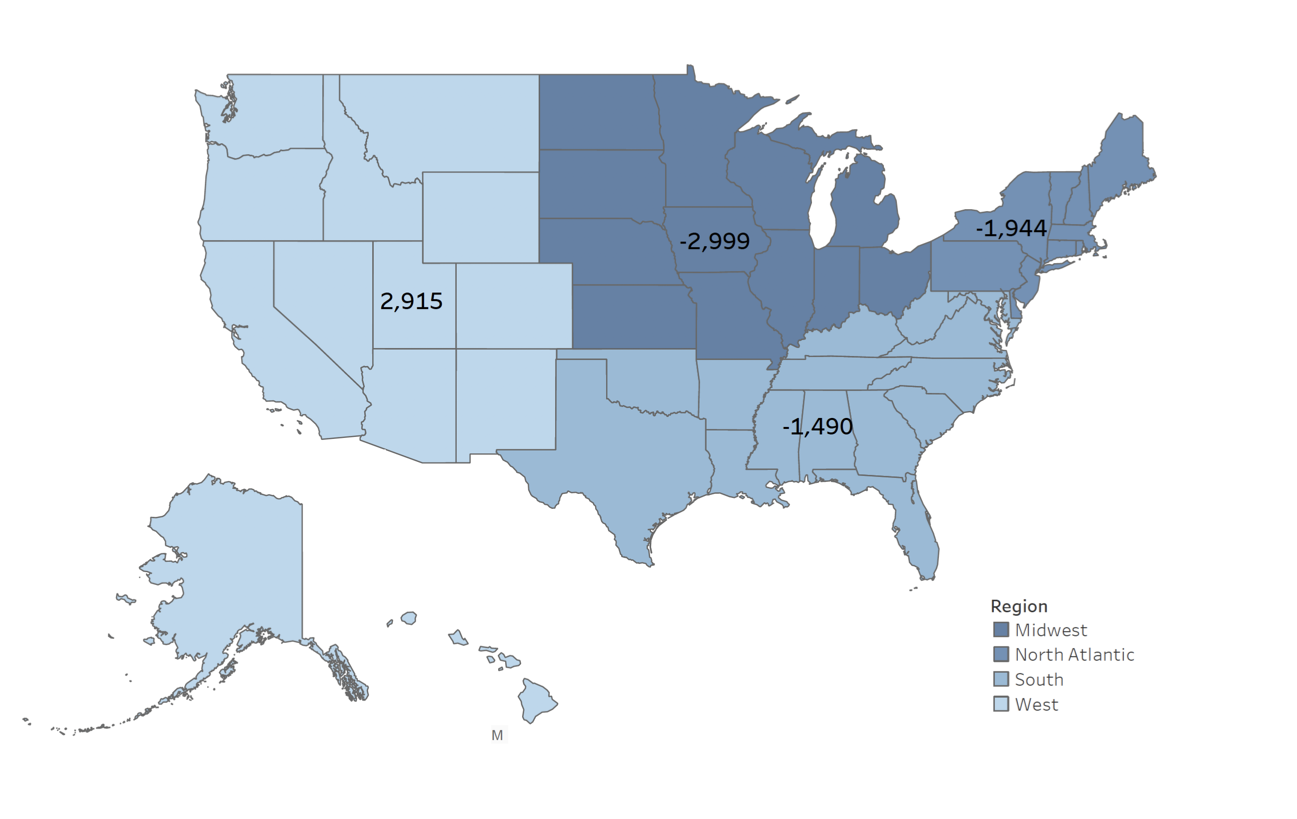 1 National Student Clearinghouse Research Center. (2023). Current Term Enrollment Estimates: Fall 2022 Expanded Edition. https://nscresearchcenter.org/current-term-enrollment-estimates/
2 National Student Clearinghouse. (2022). Undergraduate Enrollment Falls 662,000 Students in Spring 2022 and 1.4 Million During the Pandemic. https://www.studentclearinghouse.org/nscblog/undergraduate-enrollment-falls-662000-students-in-spring-2022-and-1-4-million-during-the-pandemic/
3 Martin, B., Kaminski-Ozturk, N., O-Hara, C., & Smiley, R. (2023). Examining the impact of the COVID-19 pandemic on burnout and stress among U.S. nurses. Journal of Nursing Regulation, 14(1), 4-12.